How to Contribute to Camp Love's Embrace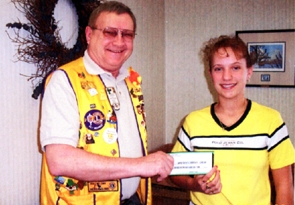 Camp Love's Embrace is a non-profit organization. Donations are always appreciated and we are very grateful to those who have and continue to financially support Camp Love's Embrace. If you would like a brochure, video or power point presentation of the camp on CD, or any other information sent to you, please feel free to email your request to whitney@camplovesembrace.com

Whitney is also available for speaking engagements at any civic functions, churches, schools, or other interested agencies. You may contact her either at the above email address or at her home telephone number (605) 929-1841.

It's easy to make a tax-deductible contribution to help support Camp Love's Embrace, Inc. many activities. Businesses and individuals can mail their contributions to:
Camp Love's Embrace, Inc.
c/o Whitney S. Adler
1664 Highway 30
We are sincerely grateful to all those who have and continue to support our endeavor to help grieving children.


Whitney S. Adler